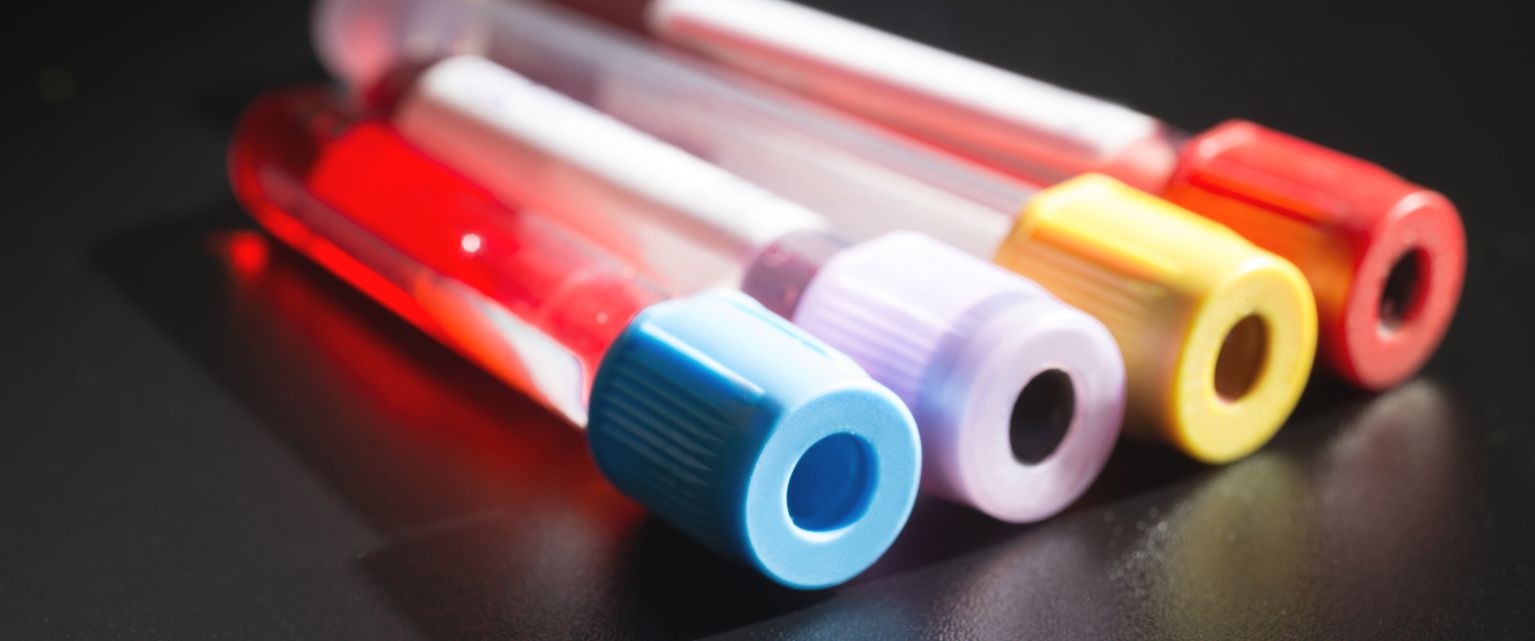 C. Phlebotomy
Why Phlebotomy?
The phlebotomist is an important member of the health care team whose primary role is to collect and process blood and other specimens for testing. This two-semester program includes an internship off-site at a clinical facility. Affiliated clinical facilities for the phlebotomy internships currently include Holy Rosary Health Care in Miles City. Internship hours are non-paid. A student may not acquire a job as a Phlebotomist before completion of the program and count those hours toward their internship hours. A person who has been employed as a non-boardcertified Phlebotomist long-term may apply for experiential learning credit for MLS 105. Each case will be evaluated individually, based on documentation and range and scope of experience. MLS 103 and MLS 104 will not be considered for experiential learning credit. Since 2013, the pass rate on the national ASCP-BOC certification exam is 100%. The placement rate for graduates seeking employment is 100%. Attrition rate is 8%. Students should consult the catalog of the institution to which they expect to transfer and select appropriate courses in consultation with their advisor.
Upon completion of this program students will will be able to:
Demonstrate knowledge of the health care delivery system and medical terminology;
Demonstrate knowledge of infection control and safety;
Demonstrate basic understanding of the anatomy and physiology of body systems and anatomic terminology in order to relate major areas of the clinical laboratory to general pathologic conditions associated with the body systems;
Demonstrate understanding of the importance of specimen collection and specimen integrity in the delivery of patient care;
Demonstrate knowledge of collection equipment, various types of additives used, special precautions necessary and substances that can interfere in clinical analysis of blood constituents;
Follow standard operating procedures to collect specimens;
Demonstrate understanding of requisitioning, specimen transport and specimen processing;
Demonstrate understanding of quality assurance and quality control in phlebotomy;
Communicate (verbally and nonverbally) effectively and appropriately in the workplace.
MCC Phlebotomy Technician Program Outcomes
| | 2020-2021 | 2019-2020 | 2018-2019 |
| --- | --- | --- | --- |
| Certification Rate | 100% | 100% | 100% |
| Graduation Rate | 100% | 100% | 100% |
| Placement Rate | 100% | 100% | 100% |