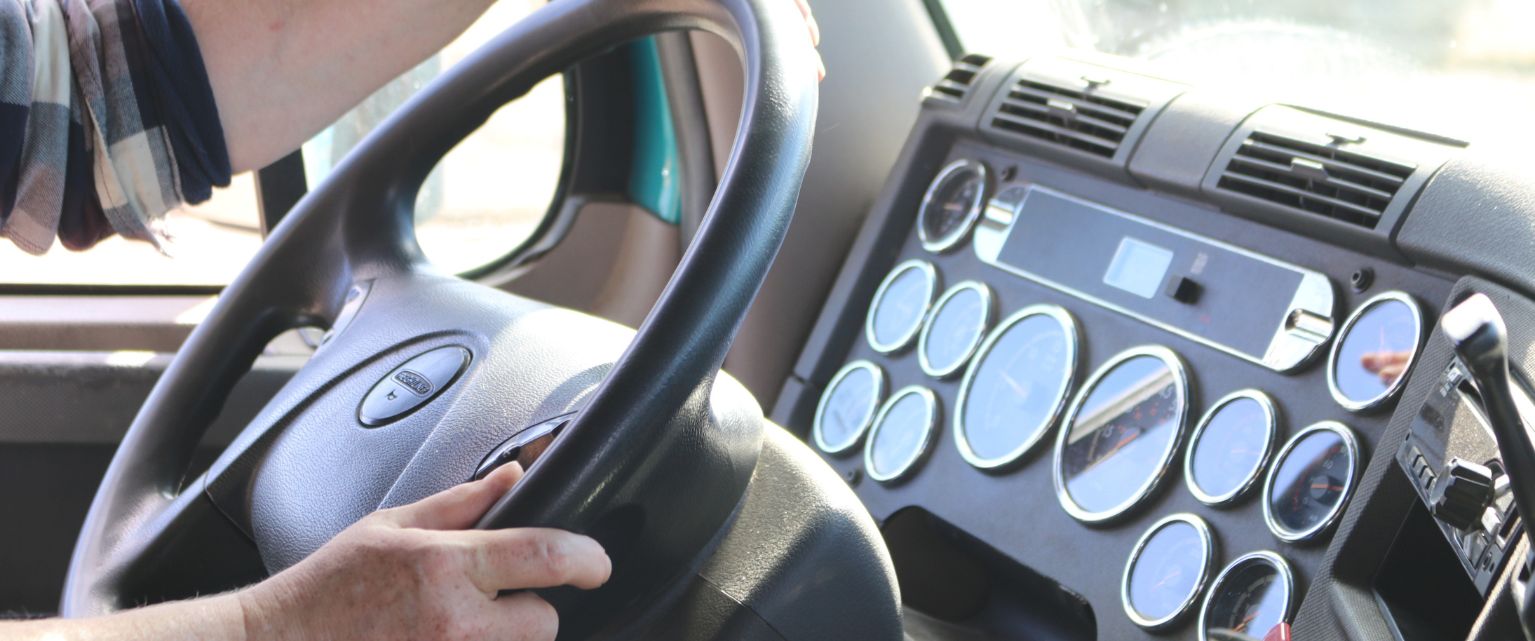 CDL
CDL TRAINING OPTIONS (and Stackable Credentials)
MCC offers multiple pathways for students seeking their Commercial Driver's License: a 7-week CDL stand-alone course, a 7-week CDL Certificate with hazmat endorsement, and a two-semester certificate in Basic Transportation Entrepreneurship. For student athletes or others seeking two years of study, pathways into the Associate of Applied Science in Technical Studies are also possible.
All programs will allow a student to be registered under FMCSA's Entry-Level Driver Training (ELDT) mandates, and to attempt all MVD tests related to receiving a Commercial Driver's License.
In addition, the CDL programs at MCC have the following partnership certifications:
Qualified Line Haul Driving School for FedEx Ground
The CDL training course includes classroom instruction, online/hybrid instruction, hands-on labs, behind the wheel driving time, hours of service, Compliance Safety and Accountability (CSA), and more. A Hazardous Materials and Training for additional endorsements is also available alongside the course, with an additional credit/cost. Both classroom and behind the wheel instruction meets all FMCSA requirements.
Miles Community College currently offers four start dates per year for the CDL program.
2023-2024 Program Start Dates:
September 6, 2023
October 25, 2023
January 17, 2024
March 11, 2024
Students enrolled in this course must:
Possess a valid Montana driver's license
Possess a legible original or certified copy of birth certificate (or other verified Authorized Presence Document)
Pass a Department of Transportation (DOT) physical and a preliminary drug screen (scheduled during the first week of classes). This may be at an additional cost to the student.
Participate in an MCC contracted random drug and alcohol testing pool (students are enrolled automatically upon entering course)
Montana CDL Testing Information
The Montana CDL Class A Knowledge Test may be taken anywhere in Montana, but during this scheduled course, students will test in Miles City at an off-campus, approved site.
The testing site will require students to provide proof of a Montana driver's license, legible original or certified copy of birth certificate (or other verified Authorized Presence Document), Medical Examiner's Certificate, and payment for the test, which is the student's responsibility.
A permit from passing the Knowledge Exam is required to begin the road test portion of the course. The road test must be taken in Miles City at a time scheduled by the MVD and MCC. The road test is not always available to be scheduled while the course is in session, and students may need to test at a later date (if needed).
Tuition & Fees
Please refer to the
Tuition & Fee Schedule
for current rates. All rates and dates subject to change. Please note that there are additional course fees for each course offering, which covers online instructional materials (in lieu of a textbook) and truck operations and maintenance.
Other Cost Information
Students are also responsible for the costs of the DOT Physical, the preliminary drug screen, the CDL License Fees from the Montana MVD, and all costs associated with retaking the Commercial Transportation Basics CDL course outside of the academic calendar dates, as outlined in the
Academic Catalog and Student Handbook.
Housing & Food
Students are responsible for housing for the duration of the course. Limited on-campus housing is available throughout the year depending on current occupancy levels in Pioneer Village, MCC's on-campus residence halls.
To inquire about on-campus housing options and costs, contact the Director of Housing and Student Life at 406.874.6442 or
housing@milescc.edu.
Students are also responsible for their own meals for the duration of the course. The MCC Café (located on campus) is open Monday through Friday from 7:00am to 7:00 pm during fall and spring semesters, with adjusted hours during the summer months.
Upon completion, graduates will be able to:
Be registered under FMCSA's Entry-Level Driver Training (ELDT) mandates;
Attempt all DMV tests related to receiving your Commercial Driver's License (CDL)
Develop a basic understanding in, but not limited to:

Basic truck operations;
Hours of service rules and regulations;
Close proximity driving and backing;
Routing and trip planning;
Compliance Safety and Accountability (CSA);
In addition, graduates of the Basic Transportation Entrepreneurship Certificate will be able to:
Develop a basic understanding in

Writing
Workplace Communication and/or
Computers and/or
Oxy Acetylene or Electric Arc Welding and/or
Business and/or
Agriculture and/or
Automotive and/or
Wildlife