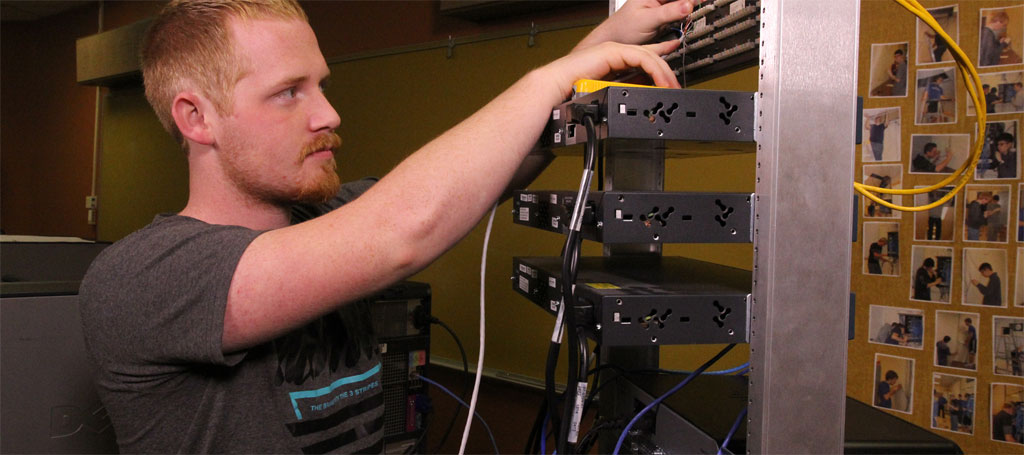 A.A.S. Information Technology - Networking & PC Maintenance
Why Networking and PC Maintenance?
This two-year (61 credit) program prepares students for a career in the computer technology field. Students learn techniques to install and troubleshoot problems relating to networking, operating systems and maintenance. Students will gain knowledge and skills to solve problems relating to both hardware and software. Students should consult the catalog of the institution to which they expect to transfer and select appropriate courses in consultation with their advisor.
Upon completion of this program students will be able to:
Troubleshoot hardware problems;
Install, upgrade, and configure software;
Install, configure, and maintain LANs;
Provide preventive maintenance, component I installations, and repair services;
Identify and resolve network connectivity issues;
Configure routers, firewalls, and switches;
Understand ethical responsibilities linked to networking, software licensing, and maintenance issues.