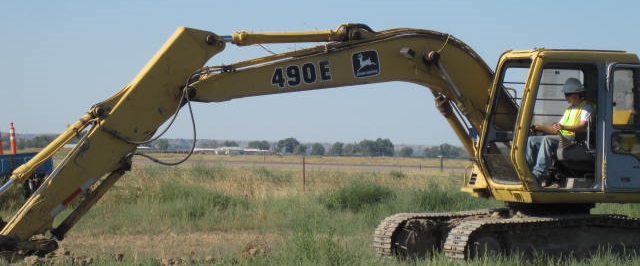 C.A.S Heavy Equipment Operations
Why Automotive Technology?
This one-year (35 credit) certificate program is designed to provide students with skills for entry-level employment in not only the civil construction industry, but operating heavy equipment and/or trucks in mining operations, infrastructure maintenance or interstate commerce.
The program has a limited number of seats. To be accepted into the program, a student must be a U.S. or Canadian citizen and hold a driver's license in good standing with no restrictions. The Federal Motor Carriers Administration also requires that students complete a "pre-employment" drug screening. This must be completed prior to the first day of courses, at the student's expense. Assuming that all checklist items and passing drug screening results have been received, students will be admitted based on earliest application date.
Students accepted into the program will also be placed into a random drug test pool in accordance with federal guidelines. At any time during the academic year, if there is reasonable suspicion, the student must submit a drug test to the student health center for testing before operating any equipment. A positive drug test will result in removal from the program for the remainder of the academic year. Tuition and fees are nonrefundable and the student may owe back financial aid. Students must apply for readmission into the program the following year.
Upon completion of this program, graduates will be able to:
Demonstrate the ability to operate a variety of heavy equipment in a safe manner;
Demonstrate Contextually Germane Communication Skills (Oral and Written);
Demonstrate the basic knowledge of heavy equipment efficient operation;
Prepare to obtain a Montana Class A Commercial Driver's License.