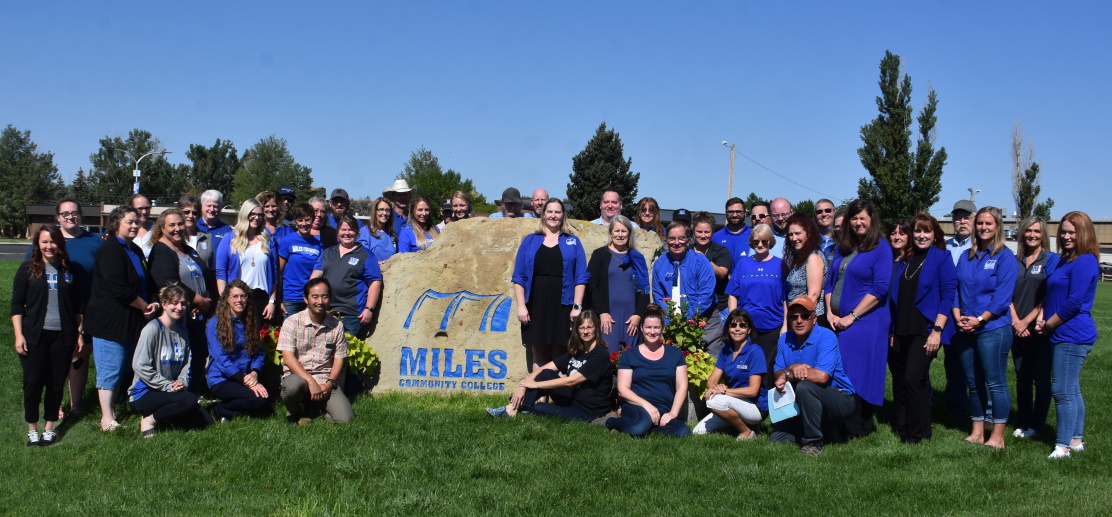 Miles Community College Brief History
Miles Community College was founded in 1939. For almost 20 years, the College, then titled Custer County Junior College, operated out of a few rooms in the local public high school. In 1957, the College moved into the former Milwaukee Railroad Depot building.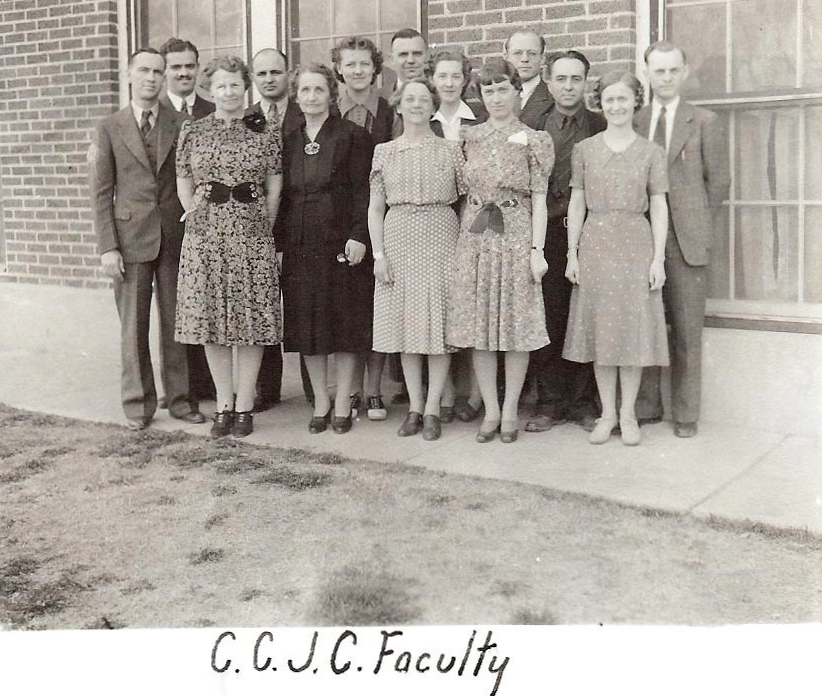 In June 1967, the College moved into a new building that was constructed after passage of a bond issued by county voters. On April 4, 1970, voters of the district elected the first independent board of trustees for the College. In December 1971, Miles Community College was granted accreditation by the Northwest Commission on Colleges and Universities.
During academic year 1971-72, a new student center was constructed. A grant of $1.5 million from the Montana Coal Board in 1977 enabled the College to construct a new vocational building and a library learning resource center classroom addition. Construction of a physical education complex was completed in November 1980. In August 1997, four new dormitory buildings were added to the student housing complex; and in October 2003, the College completed a new $2.3 million dormitory.
Miles Community College Major Historical Events
1939

- College founded as Custer County Junior College.

1957

- College moved from high school facilities to former Milwaukee RR Depot Buildings.

1964

- College Endowment (Foundation) established.

1966

- Name changed to Miles Community College.

1967

- College moved to new facilities on current campus location. (Federal grant/local match)

1968

- Auto Mechanics Technology and Electronics Technology (AAS) programs established.

1969

- Associate Degree Registered Nursing (ADRN) program established.

1970

- Independent Community College District established, with newly elected Board of Trustees.

1971

- Full Accreditation awarded by Northwest Association of Schools and Colleges.

1972

- New Student Union Building completed. (HUD subsidized loan)

1974

- All-Weather (rubberized asphalt) Track and Field Complex completed. (Local fund-raising)

1976

- Adjacent land for future campus expansion purchased by MCC Endowment.

1979

- New Library/Business Classrooms and Vocational Education buildings completed.
(Funds from Montana Coal Board grant)

1980

- New HPE/Gymnasium/Community Recreation building (CENTRA) completed.
(U.S. Farm & Home Administration --FmHA--loan)

1981

- New "Big Sky Dormitory" (46 residents) completed. (MCC Endowment investors)

1982

- 12-acre tract of land acquired from Bureau of Land Management (BLM grant)
Rodeo Arena facility construction begins.

1983

- Data Processing Program (AAS) established. MCC Education Center at Colstrip, MT opens.
Power Plant Technology Program (AAS) established. (Montana Coal Board grant)

1986

- Automation of Student and Institutional Records
(Management Information System) implemented.

1987

- In-house "Simulated Distance Learning Telecommunications Network" installed.
(Title III grant) --Instructors trained for interactive telecommunications delivery of courses.

1990

- Library Automation completed. (Title III grant)

1992

- Fully Interactive fiber-optic Telecommunications Network implemented
(Long-term Lease) MCC's ADRN Nursing Program linked to classrooms in Dawson
Community College – Glendive, and Sidney.

1993

- MCC connected to Montana Education Telecommunications Network -- "METNET"

1994

- MCC ADRN Nursing Program awarded NLN accreditation

1996

- MCC linked to Service Area high schools via Interactive fiber-optic
Telecommunications Network. (Rural Utilities System [RUS] grant).
Building Technology Program (AAS) implemented.

1997

- New "family style Dormitories" (48 residents) opened. (HUD subsidized loan through four local banks)

2003

- College completed a new $2.3 million dormitory
Click below for a detailed account of our history through the decades
History Book