Ag Advancement Center Open House to be Held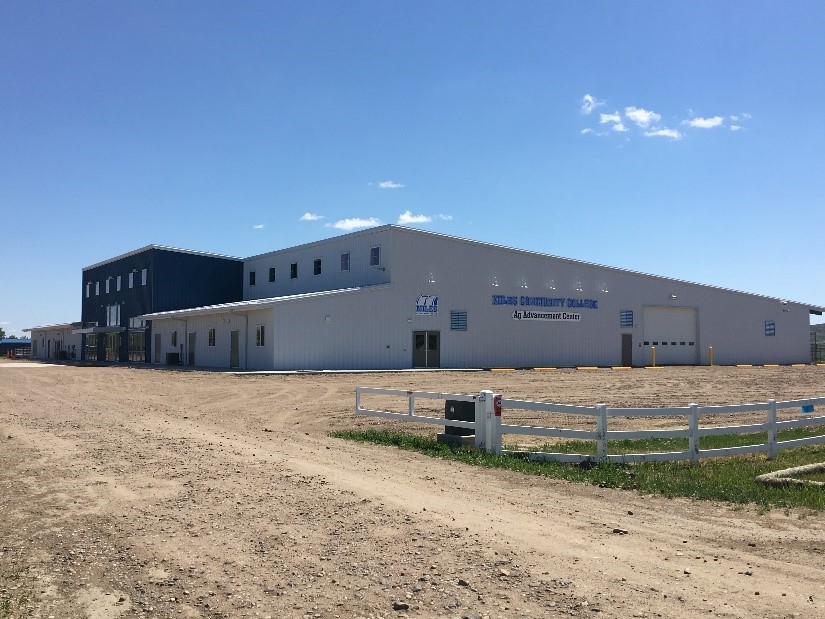 Miles Community College, in conjunction with the MCC Foundation, will be hosting the Ag Advancement Center (AAC) Open House on Wednesday, April 20 beginning at 5:00 pm.
This event is open to the public, and the community is invited to join MCC students, staff, and faculty for an evening of information and fun. Visitors will have the opportunity to tour the AAC facilities, including classrooms, outbuildings, and greenhouse while watching the MCC Rodeo team practice in the indoor Champion Arena.
A short program will begin in the arena at 6:00 pm and will include brief presentations by MCC Foundation members on the history of the building and current fundraising campaigns. MCC Ag and Equine Instructors will also speak about courses and programs offered through the college, local job opportunities through community and government organizations, and how students can work with MCC to transfer to four-year institutions. The MCC Rodeo Coach and other MCC staff members will also provide information on athletics, events, and other community features and benefits of the AAC.
Visitors are invited to dine through local food truck "The Grub Stop" during the event, which will feature a hamburger or hot dog dinner complete with chips, coleslaw, cookie, and a drink, with a portion of the proceeds going towards the current AAC fundraising efforts..
For more information on the event or the Ag Advancement Center, please contact Elizabeth Patten, MCC Director of Institutional Advancement, at pattene@milescc.edu or 406-874-6192.
Founded in 1939, Miles Community College (MCC) was established as the first community college in the state of Montana. Nestled in the heart of Miles City, the two-year college offers a bustling campus with on-site housing, a full athletic program, and a state-of-the-art Ag Advancement Center and offers quality programs including nursing/healthcare, agriculture & equine studies, business, information technology, education, and more.